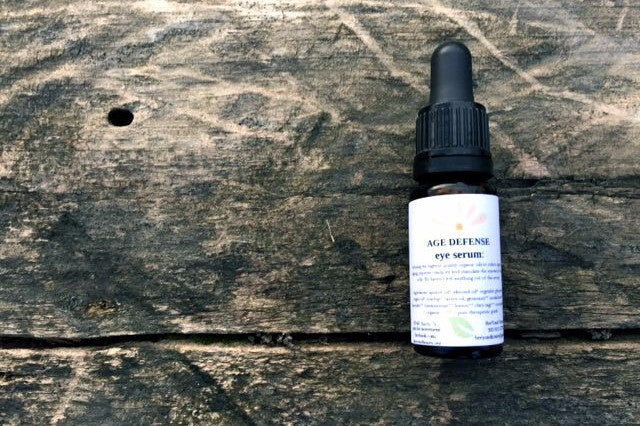 .10 ml Age Defense Eye Serum
This restorative eye serum is handcrafted for all skin types combining top of the line certified organic oils and all natural vitamin E to help fight signs of aging, improve elasticity and stimulate the renewal of skin cells. In addition to high performing oils, Beeyond Honey's Age Defense Eye Serum adds the queen ingredient, carrot seed oil. The list of health benefits from this oil goes on & on. It's rich in Carotene and Vitamin-A, both of which are very beneficial for the eyes and are effective antioxidants. This along with the specifically combined ingredients can help you retain your youth and repair the damages done to your tissues by oxidants (free radicals) and prevent them from doing further harm. Be consistent with this serum and see the difference.
use:  a few drops at night combined with your favorite moisturizing cream as needed.
blend: *apricot oil *almond oil *vegetable *glycerin *argan oil *rosehip *carrot seed oil, **geranium **sandalwood **lavender **frankincense **lemon **clary sage essential oils, vit e 
*= organic ** = pure therapeutic grade
*always patch test an area of skin for sensitivity & allergy concerns.