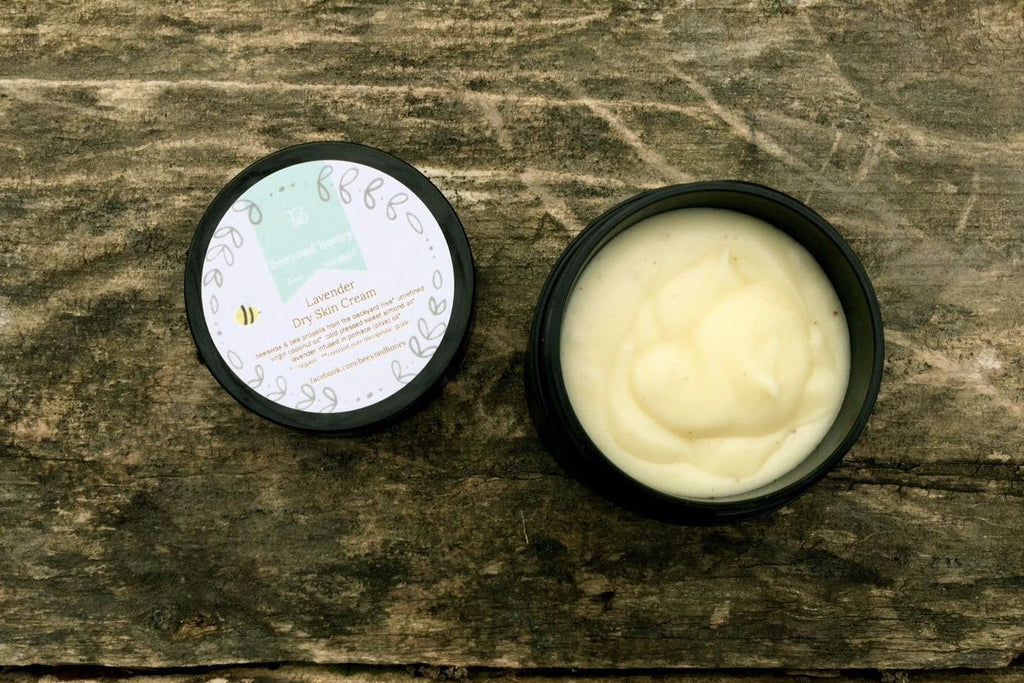 Lavender Dry Skin Balm - 2 oz
Pamper your dry, itchy & irritated skin with this nourishing balm & return your skin to its original soft texture. Almond & coconut oil combined are not only rich in vitamins and minerals they are known to be great multi-taskers together, even for the most sensitive skin. These oils along with our specialty organic blend combination are hydrating, won't clog pores and keep cell membranes healthy & appearances youthful. The scent is very mild for any sensitivity.
use: as needed on every rough patch you have. A little goes a long way, apply consistently to effected area and watch your skin transform. 
blend: *Beeswax *bee propolis *cold pressed, unrefined, virgin coconut oil *sweet almond oil *lavender infused sunflower oil
*= organic ** = pure therapeutic grade
* always test patch an area of skin for any allergens or irritation before use.