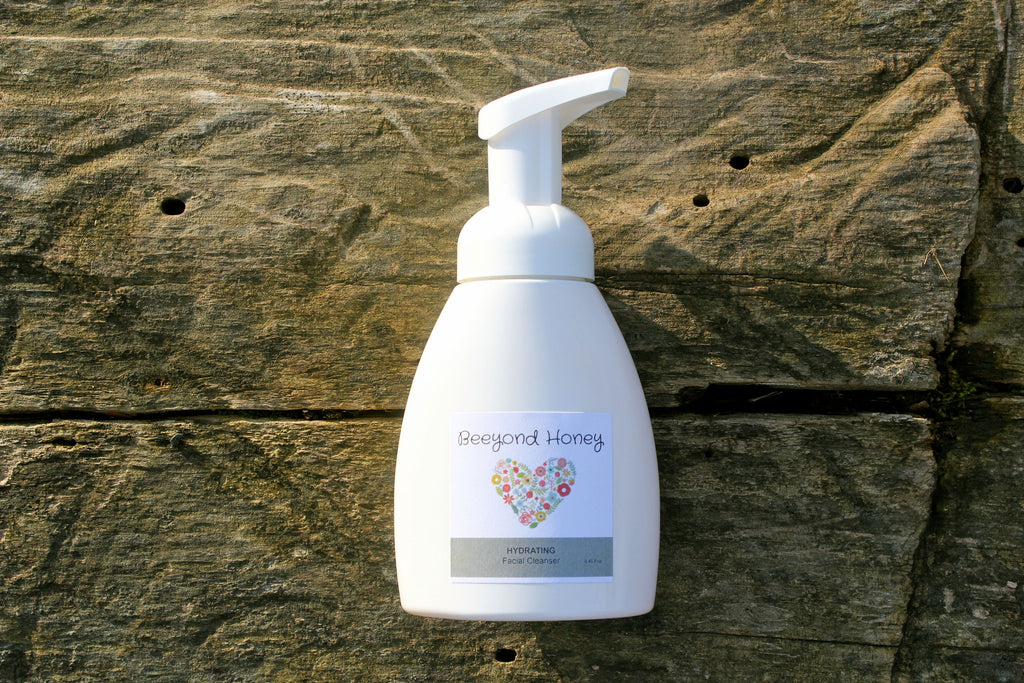 Hydrating Daily Facial Cleanser
This organic cleanser creates a light luxurious foam that washes away dirt, oil & make-up while helping even your skin tone and deeply hydrating your face. The oils in Beeyond Honey's Daily Facial Cleanser balance your faces natural oils creating a vibrant completion that is gentle on your skin. Try washing with a little steam to open those clogged pores & walk away feeling like you just got a facial! Great for even the most sensitive and acne prone skin with ingredients that you can trust straight from nature.
use: Wet face and apply facial cleanser with fingers or a wet washcloth, massaging gently and avoiding contact with the eye area. Rinse thoroughly with cool to cold water and pat skin dry.  Use as part of a daily regimen in combination with your favorite organic facial products. A great combination includes BH's Sugar Face Honey Scrub & Frankincense Moisturizing Facial Cream.
blend: distilled water, saponified oils of safflower*, calendula infused sunflower oil*, aloe vera* jojoba oil*, hemp seed oil*, sea buckthorn oil* rosehip oil* essential oil blend**


  *= organic ** = pure therapeutic grade                                                                                                 *always patch test an area of skin for sensitivity & allergy concerns.