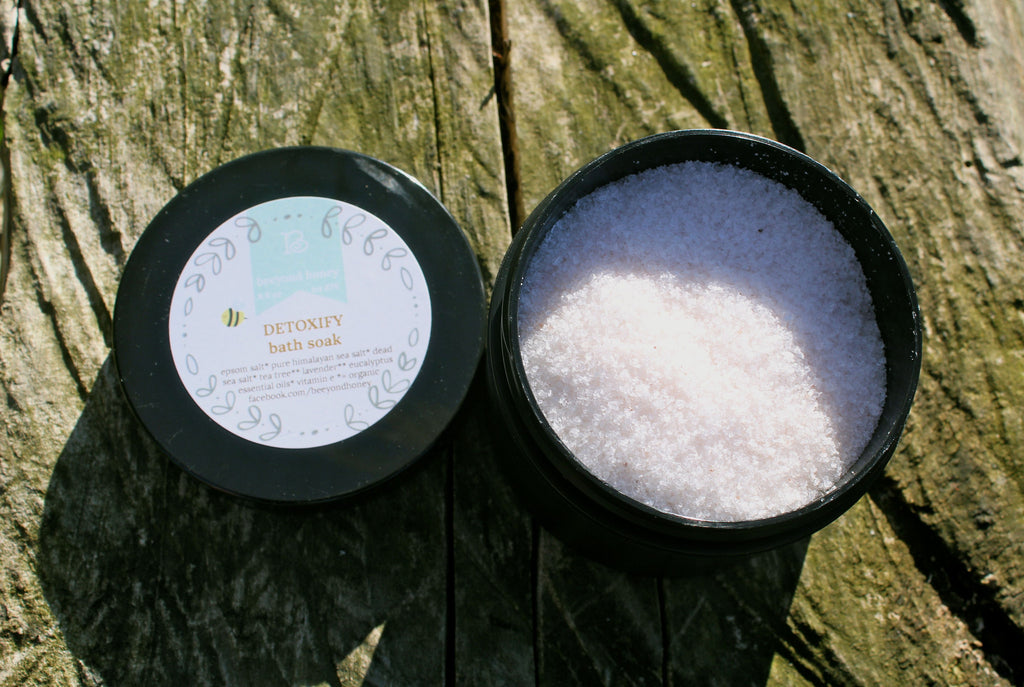 Detox Bathe/Foot Soak 17.5 oz
Relax & soak up the relief from stress, inflammation, tension headaches and cramping. Invite improved heart health & circulation with calm & tranquility by adding a few scoops of this detox blend to your next date with the bath tub . The ions in the salts work as magnets to draw out toxins through the feet & body. The minerals in the salts deliver therapeutic benefits filled with natural healing elements that are often depleted as we move through our busy days. Soaking in water enriched with these salts is known to benefit the body from the inside out treating skin conditions and improving your internal health, mind & spirit.
use: add one or two 1/4 cups of Detox Bathe Soak to your bathe or foot soak. Sink in, relax & enjoy!
blend: Epsom Salt, Dead Sea Salt, Himalayan Pink Sea Salt, *Saponified oils of Safflower, *Raw Honey, **therapeutic essential oil blend
*= organic ** = pure therapeutic grade
*always patch test an area of skin for sensitivity & allergy concerns.