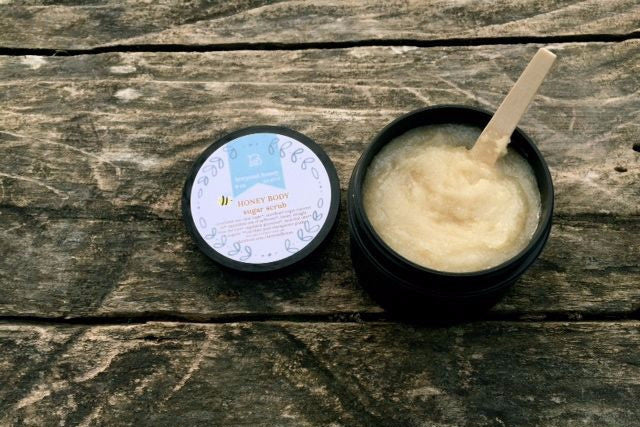 Foaming Honey Body Sugar Scrub 10 oz.
Get naked and rejuvenate your body with Beeyond Honey's lightly foaming Honey Body Sugar Scrub. Rich in vitamin e, monounsaturated fatty acids, proteins & potassium this combination of raw and organic ingredients will exfoliate, removing dead skin cells and uncover soft, healthy skin that glows!
use: exfoliate 1-2x per week in shower or bath as needed. Be careful and use caution as surface of tub & shower can become slippery.
blend: *organic unrefined organic pure cane sugar, **cold pressed, unrefined, virgin coconut oil, *saponified oils of safflower and/or *sunflower *vegetable glycerin, *sweet almond oil *raw honey from the backyard hive, **essential oil blend, *vitamin e
  * = organic ** = pure therapeutic grade                                                                                     *always patch test an area of skin for sensitivity & allergy concerns.