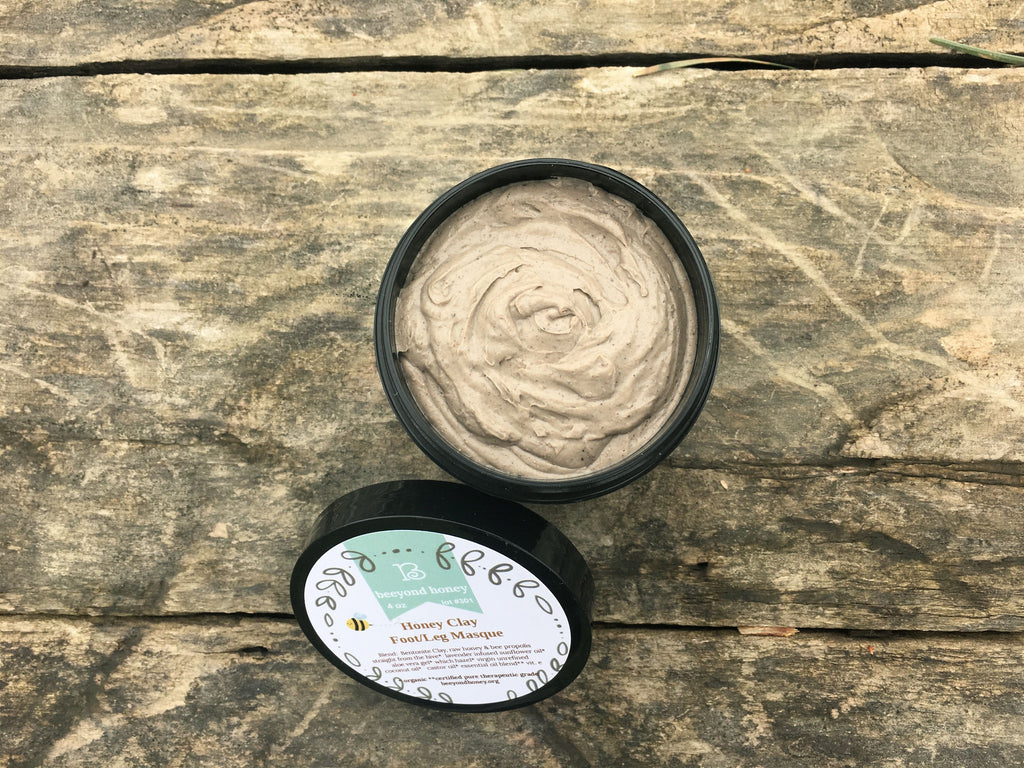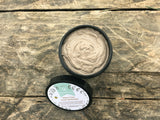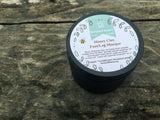 Honey Clay Masque for Hands/Legs/Feet - 4 oz
Treat your feet with this powerfully rich clay that aids in mineral deficiencies and helps remove toxins. Bentonite has earned a reputation as "one of the most powerfully effective healing clays". Once the clay becomes hydrated, the electrical & molecular components of the clay change quickly and produce an electrical charge that will turn you on and turn toxins off! When it comes in contact with fluid this allows the clay the ability to absorb and remove toxins and release minerals for the body to use. Not only is this great for detox, it aids in digestive, skin and allergy disturbances.
use: 1x/wk or as needed. Apply a thin layer to clean skin anywhere on the body. Leave on for 10-20 minutes. Rinse well with warm water.
blend: untreated Bentonite Clay (including a high concentration of minerals including silica, calcium, magnesium, sodium, iron, and potassium), Rhassoul Clay, *raw honey from our backyard hives, *castor oil, *aloe vera gel, *witch hazel, **essential oil blend, vitamin e
 *= organic ** = pure therapeutic grade
** always test patch an area of skin for allergens and irritations before use